Human-Computer Interaction 3e ­ Dix, Finlay, Abowd, Beale
scenario Train Booth
An information booth has been designed for a busy rail station. This is a premium service only available for passengers with a special 'Gold Card" that they insert when they start to use the booth. The booth allows you to find out information about a journey and to print tickets. The booth has four buttons beside the screen: Up/Down scroll buttons for selecting from on-screen list, an OK button mainly used for selection and a Cancel button.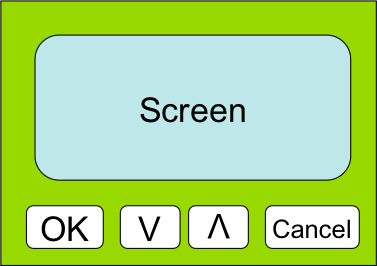 Figure TB1- Train Booth Main Screen
The main screen has various options (such as holiday offers), but we will focus on journey planning. To do this the user selects 'new journey' from the main screen list (using up/down buttons and OK), then gets a 'Choose destination' screen with letters A-Z on it (initial letter of destination). The user selects the letter (again Up/Down buttons and OK) and then gets to a list of stations starting with the chosen letter from which the destination can be chosen. Cancel in any of these stages takes you back to the main screen. Having chosen a destination you then choose a train time (again Up/Down and OK from a list). You are then shown an itinerary of the journey (showing intermediate stations) from where you can press Cancel to return to the main menu to look at other journey options, or press 'OK' for 'one click' buy and print a ticket (Gold Card holders are always First Class so you don't get to choose a ticket type!).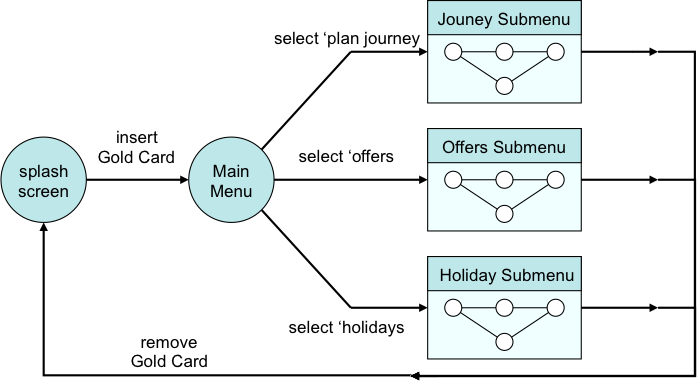 Figure TB2- High Level States of the Train Booth System
---